Instructor
·
Multiple locations
Adjunct Career Services Instructor
Join the ACI Learning Adventure!

🎯 Our Mission: Transforming lives! We're here to empower career changers, military veterans, and IT Pros with the skills they need to thrive.

🔥 Ignite Your Career: From newbies to seasoned pros, ACI Learning is your IT hotspot! Our programs cover everything from the basics to advanced Cyber Security techniques.

👫 The ACI Team: Imagine working with 300+ dynamic, brilliant, and down-to-earth pros. Together, we're shaping the future of IT and beyond.

🌟 Passion-Driven Team: We're not just about work - we're about loving what we do!

📈 Unstoppable Growth: Today 300 team members, tomorrow 600! Our future is bright and we're inviting you to be a part of it.

✅ Join Us: Are you Ready to dive into a world of excitement, learning, and endless possibilities? Apply now.
🌟 About The Role:

The Adjunct Career Services Instructor (ACSI) is on-site in either Dallas, TX,  San Antonio, TX  or Colorado Springs, CO  and is responsible for delivering live instruction that prepares ACI Learning students to enter the IT job market or advance a career within utilizing a provided, scoped curriculum. In this role, you will create a highly engaged learning environment that provides work readiness support, career coaching and instills confidence. Building rapport and developing professional relationships will be the keys to success. Your success depends on our student's preparedness to achieve meaningful employment in IT.
Primary Responsibilities:
Deliver 20 hours of live instruction executing the learning objectives and work readiness deliverables for each module with the course via a blend of lecture and in-class activities.
Deliver up to 9 hours of work readiness deliverable reviews and feedback to students outside of live instruction time.
Create an engaging learning environment using virtual tools and techniques.
Make appropriate recommendations to continually improve the syllabus, curriculum, and course materials based on program need(s) and/or student feedback.
Support and coach students toward completion of the deliverable(s) for each module and capture completion in CRM (Salesforce)
Provide feedback and data on student progress toward potential employment opportunities.
Successful results are measured in two key areas:

Work Readiness Deliverables 50%
Our ability to help our ACI Learning students navigate the job search process and secure meaningful employment within the expected timeframe is heavily dependent upon their completion of the deliverables for each module prior to the end of the Career Services course.
Meaningful Employment 50%
Build value around the entry level role and the relevant experience that comes with it. Sell the positions our employer partners have available to the students. It is this short window of experience that jump starts their career journey.
Qualifications:
Bachelor's Degree preferred
2+ years teaching/tutoring experience preferred
Must represent values of the organization: Authentic, Accountable, Dedicated, Innovative, Passionate, ONE
Must possess great public speaking and presentation skills
Must understand the Tech jobs ecosystem and be able to describe it to large diverse audiences
Must be highly organized, self-driven, and able to produce strong outcomes independently
Must be highly skilled with job search tools such as LinkedIn
Social media skills are a plus
Classroom management experience preferred
Virtual teaching experience required
Zoom/Webex/Microsoft Teams experience preferred
 We are committed to the values of diversity, equity, and inclusion, and strive to ensure that it is interwoven into the fabric of our organization. We support and nourish an inclusive and welcoming environment for employees from diverse backgrounds.

Department

Instructor

Locations

Dallas, TX - USA, San Antonio, TX - USA, Colorado Springs, CO - USA

Hourly salary

$35

Employment type

Part-time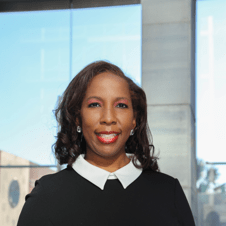 Contact
Kia Gutter
Talent Acquisition Specialist – People Operations
Culture and Values
At ACI Learning, we train leaders in Cybersecurity, Audit, and Information Technology. We believe that training is not a transaction, but an ongoing essential of life-long learning and career growth. Our name may seem new, but we've been at it for over 40 years.

Authentic — We Keep It Real.
We are respectful and transparent in the way we treat everyone. We say what we mean and bring our unique personalities into everything we do.
Accountable — We Take Ownership
We accept responsibility for our decisions and actions. We learn from our mistakes and improve. We are reliable and follow through. We act like business owners.
Dedicated — We Put the Customer First
We provide above-and-beyond service and support to our clients. We continually strive to uphold and improve our reputation for excellence.
Innovative — We Challenge the Status Quo... and Ourselves
We pride ourselves in finding creative solutions to challenges. We trust our instincts and express our opinions openly.
About ACI Learning
At ACI Learning, we train leaders in Cybersecurity, Audit, and Information Technology. Whether you're starting your IT career, mastering your profession, or developing your team, we're with you every step of the way. We believe that training is not a transaction, but an ongoing essential of life-long learning and career growth. We help you choose which learning path suits you best, deliver personalized training in the way you want it, and help you find the right career opportunity. Our name may seem new, but we've been at it for over 40 years.
Instructor
·
Multiple locations
Adjunct Career Services Instructor
Loading application form
Already working at ACI Learning?
Let's recruit together and find your next colleague.